July 12
: Travel to France
Today's stage of the TdF (TIOOYK)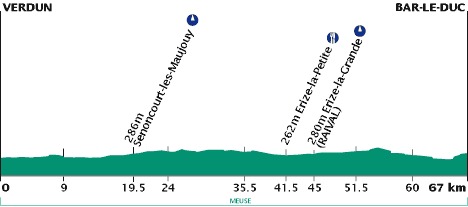 Today we flew from SFO to LAX and then to Paris. We flew in coach, with non-upgradable tickets.
Our flight to LAX was scheduled to depart at 1:30 PM. Because we had to check in at the domestic terminal, they told us to get there three hours early. So we arrived at the airport at 10:30 AM (thank you Donna and Marcia for taking us!).
Because we got there so early (our LAX-Paris flight was leaving at 4:30), Phil got an exit-row window seat and I got an aisle in the premier economy section. I almost got an upgrade to business class, but the computer wouldn't allow it since our fares were not upgradable.
We checked in at the oversize baggage area because of our bikes, so we didn't have to wait in any lines. I had them tag our luggage as priority so it would be the first luggage off the plane. We had a tight connection to the TGV, and I didn't want to miss it! (It is a holiday weekend, after all.)
Then we went to get lunch and hung out at the Red Carpet Club. Our flight was delayed by 25 minutes, which was no big deal. Then it stretched to an hour, and we were in danger of missing our connection. Today the problem was a low ceiling which prevented a number of planes from getting into SFO. So our original plane had not arrived.
So, the helpful agent at the Red Carpet Club got us on an earlier flight to LAX (there are 2-3 flights per hour scheduled; not all actually fly though -- there are a lot of cancellations), and assured us our baggage would go where we went.
We went down to the gate, boarded our flight, and took off for an uneventful journey to LAX.
Once arriving at LAX, we went to the Red Carpet Club there. There they were able to get me a seat further up in front and on the side of the plane.
Our plane boarded on time, and we were able to trade Phil's exit-aisle seat for the seat next to mine. So we both ended up in premier economy just behind business class. Even so, it was still a cramped fit! The plane was quite full.
Phil watched the movies, and I tried to sleep as much as possible, listening to the Mozart CDs I brought along. I also brought Myst III and played it until my battery died (which unfortunately was not very long!). This time, I didn't watch any movies...
This flight was mostly uneventful. My back is still bothering me, and I had to get up a lot to stretch and to walk around. The food was terrible, but I didn't eat much. Our landing was pretty rough, but we got there safe and sound.
We touched down at 11:30ish, about half an hour ahead of schedule. Our luggage arrived shortly thereafter, and we loaded up a cart and off we went into France!