July 29: Paris, and the finish of the TdF!!
Profile of today's TdF stage: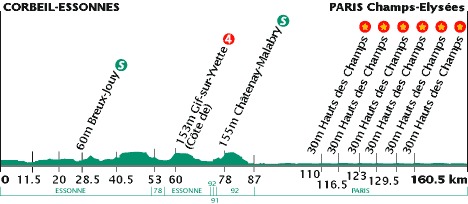 Today's journal entry:
Today we will watch the end of the Tour de France. It should be very exciting to hang out on the Champs-Elysees, watching the caravan and the riders parade by multiple times. Hopefully we'll get to see Lance and all the other riders up close!